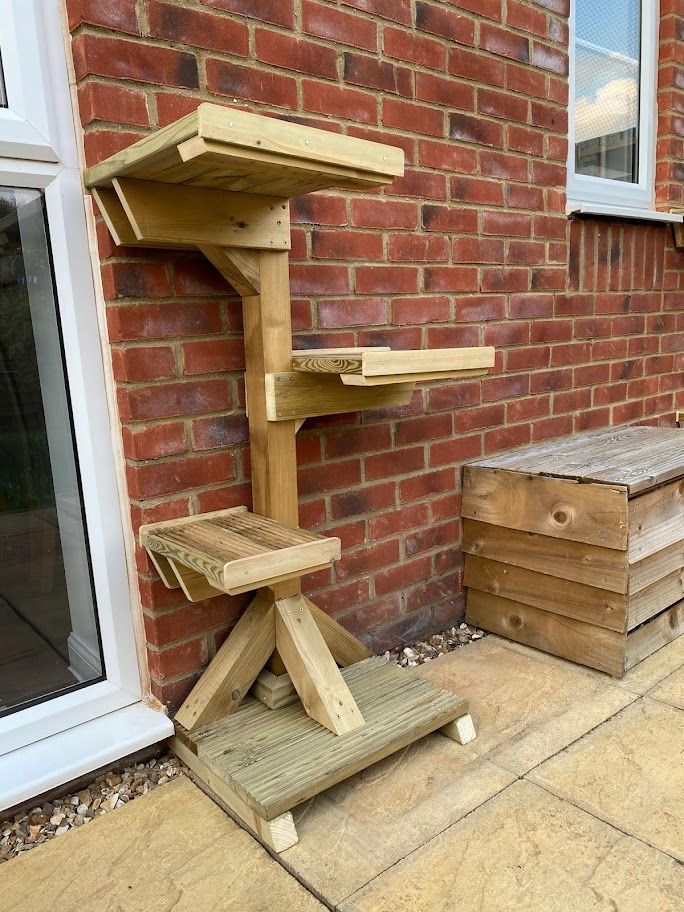 Ruby
At 3'6″ (106cm), the Ruby is our shortest, premier quality cat tree.
Ruby is excellent for cat enclosures. Based upon our Cody model, we use planed timber and top quality decking to produce a premium product. Added edging features on each level for that finishing touch.
Two steps access a large lounging platform at the top for your kitty to enjoy surveying their own garden or enclosure away from other kitties.
Standard Klimber – £189.00:
Wall Klimber – £179.00:
---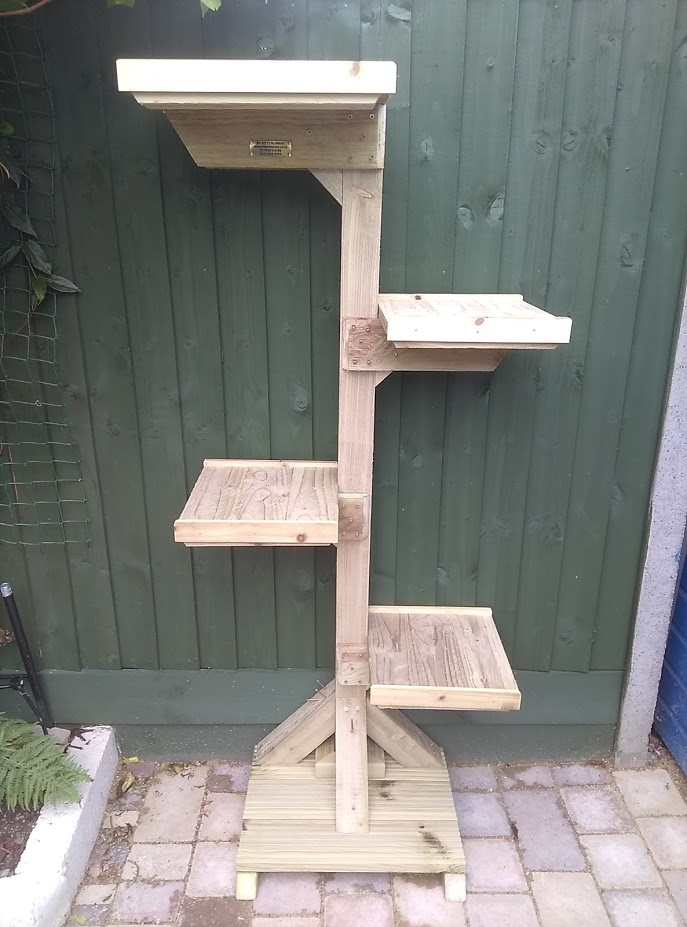 Samuel
Samuel stands at 5'6″ (170cm) and is our premium, mid-height, wall Klimber made from decking and planed timbers. Samuel features two smaller platforms and two large, upper, lounging platforms with a smooth finish.
The finished height may be adjusted by +/- 6″ if required. Please state preference when ordering.
Wall Klimber – £219.00
---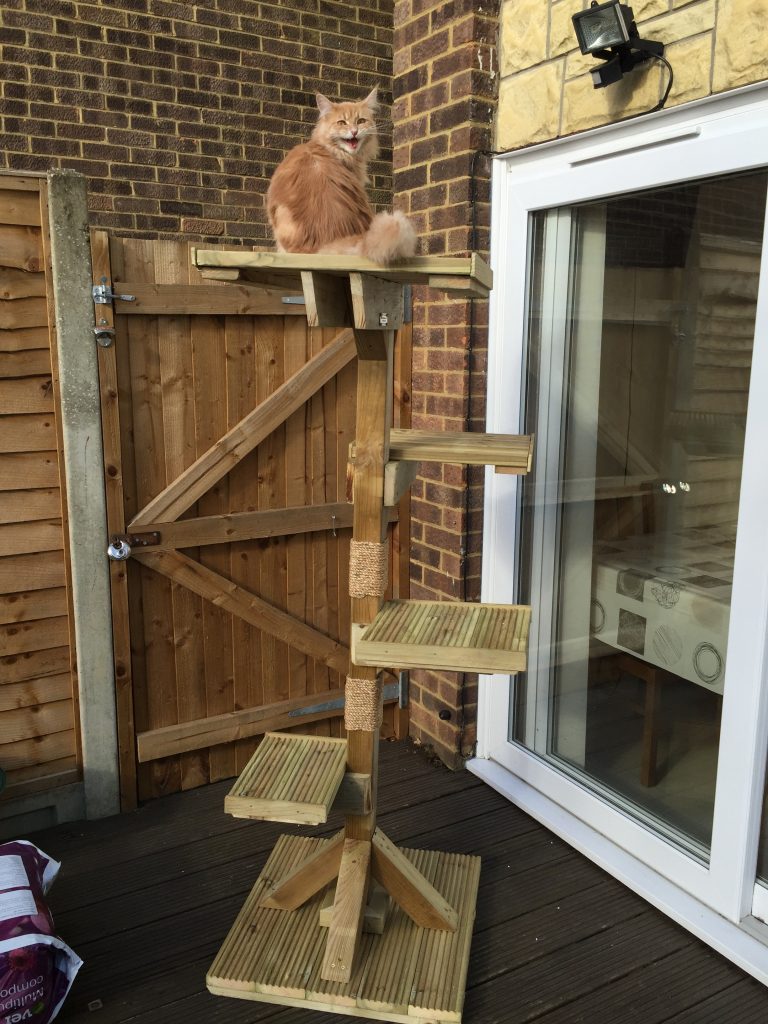 Poppy
Poppy stands at 5'6″ (166cm), and is another of our mid height cat trees.
Our mid-height Klimbers are great all-rounders, suitable for many enclosures but also fitting into a garden for outdoor cats. Poppy sits just short of a tall fence, allowing Kitties to peer over the fence and monitor their patch!
Poppy is crafted from decking, featuring wider steps than the Bertie model and a smoother finish.
Standard Klimber – £249.00:
---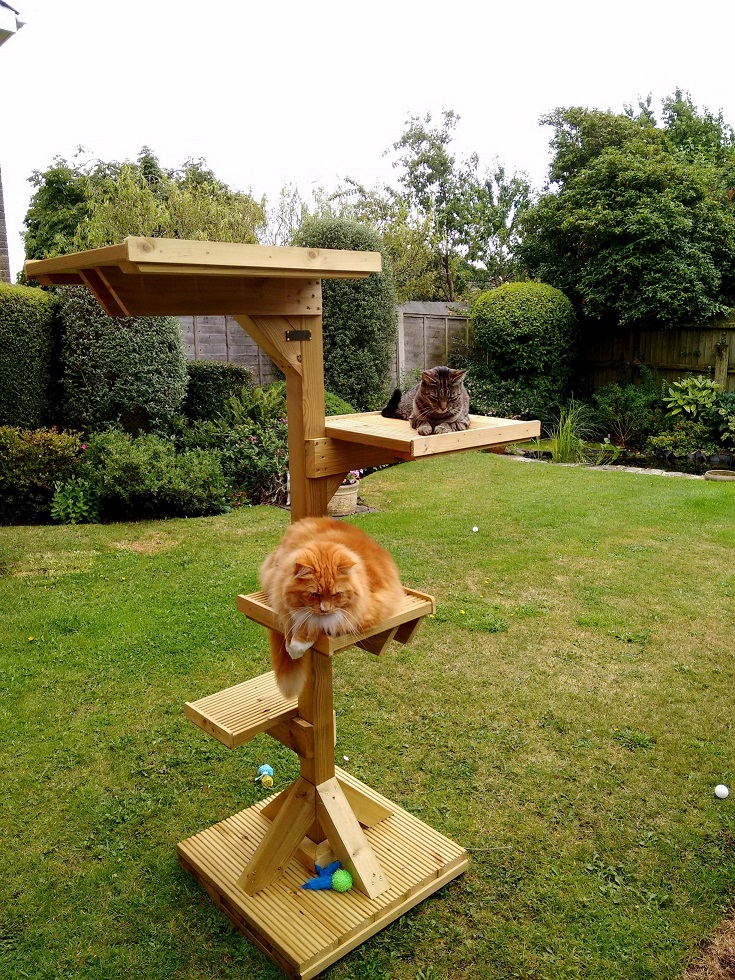 SUPER POPPY now available. Featuring a larger third platform and a HUGE top level with a double weight base for stability.
Our Super Poppy is ideal for larger felines who prefer a good stretch in the fresh air!
Super Poppy – £299.00:
---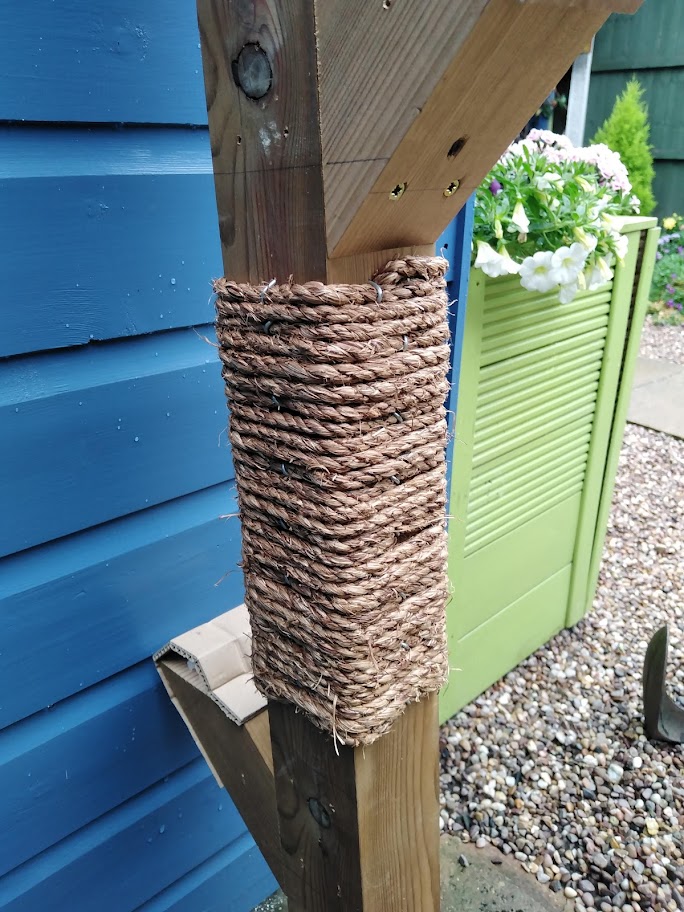 Manila Rope
Manila rope can be added to all of our Klimbers to provide your Kitty with an outdoor scratching post as well as a Klimber.
You can add Manila in sections of 200mm and we will fit the rope to the lowest available sections of the centre beam. If you would like the rope elsewhere on your Klimber please send us an email or add a comment at the time you place your order.
The photo here shows a 200mm section.
200mm Manila Rope – £20.00: