We are able to make scratching posts to order. Please contact us with your requirements. Alternatively, please browse our Klimber range, all of which can be tailored with manila to provide your feline companion with the best of both worlds.
---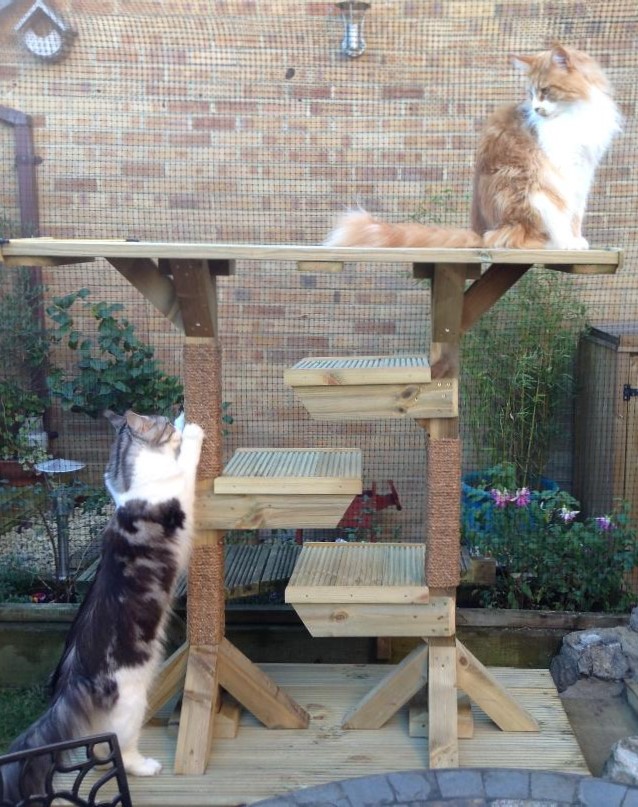 Imperial
Our most impressive scratching post, the Imperial stands 4'6″ (154cm) tall and offers multiple scratching posts and the largest lounging platform of our range.
Made with top grade decking and planed timber, this scratching post is aimed at multi-cat households and larger breeds. Three sections of manila rope are applied to the central pillars.
The large lounging platform is accessed via 3 offset steps, which give easy access and provide lower level lounging points. The two posts on our Imperial are set centrally to the large base platform measuring c. 4'3″ x 2'6″.
Imperial 4'6″ – £550.00:
---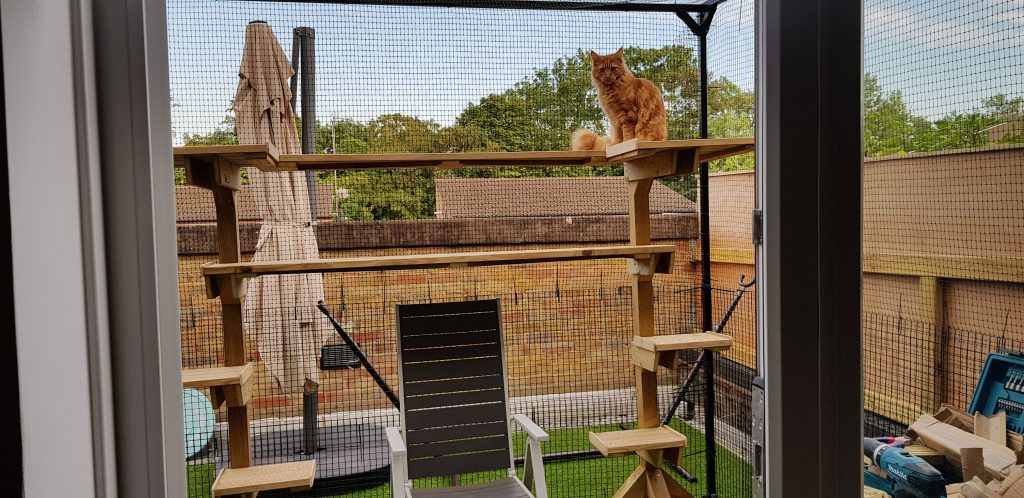 Finley
Introduced to the range in 2020 following development in discussions with a customer who needed a large lounging platform suitable for several large cats. Made to order the Finley has a substantial bridging platform between two wall frame pillars and access platforms at each end of the structure. Height may be adjusted up to 6'0″ (1.8M) and span across the top from 5'0″ to 6'0″ (1.5 > 1.8M). Manila scratching sections are standard between the two lower platforms on each of the pillars. We recommend that two people assemble the Finley due to the size & weight of the top spanning platform.
Finley 5'6″ – £ 750.00:
---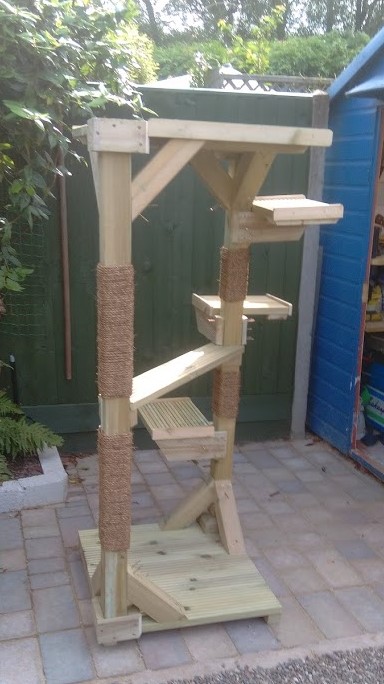 Benjamin Graham
Benjamin Graham comes in three heights, all featuring twin scratching posts and varying numbers of steps up to a large lounging platform. Crafted from planed timber and decking for a really superior finish.
Benjamin Graham 4ft – £320.00:
Benjamin Graham 5ft – £370.00:
Benjamin Graham 6ft – £420.00:
---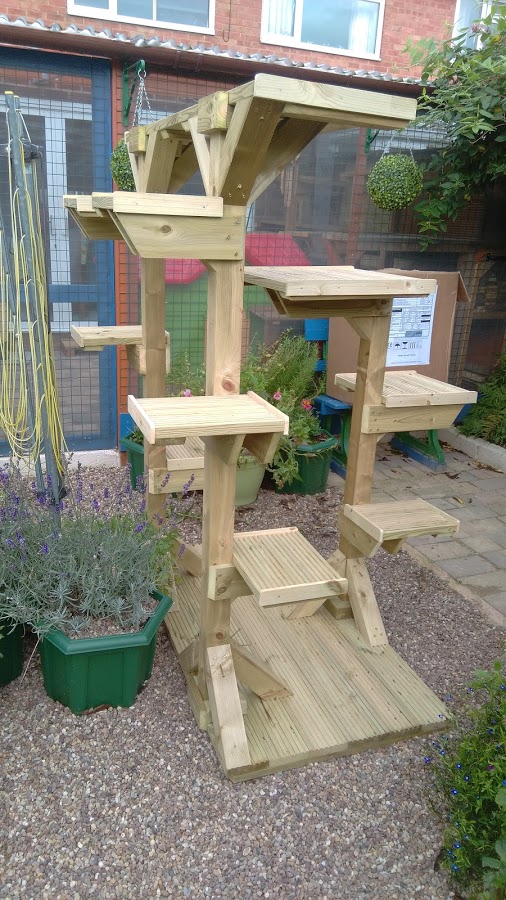 Majestic
Our flagship complex frame. Three pillars on a wide base unit. Twin pillars support a 50″ long top platform set 5'6″ tall and a third, lower, pillar is topped with a square lounging top deck. Multiple access routes provide a fun exercise frame on which multiple kitty's can chase each other around or simply laze in the sunshine.
Majestic – £925.00:
---