Trade Klimbers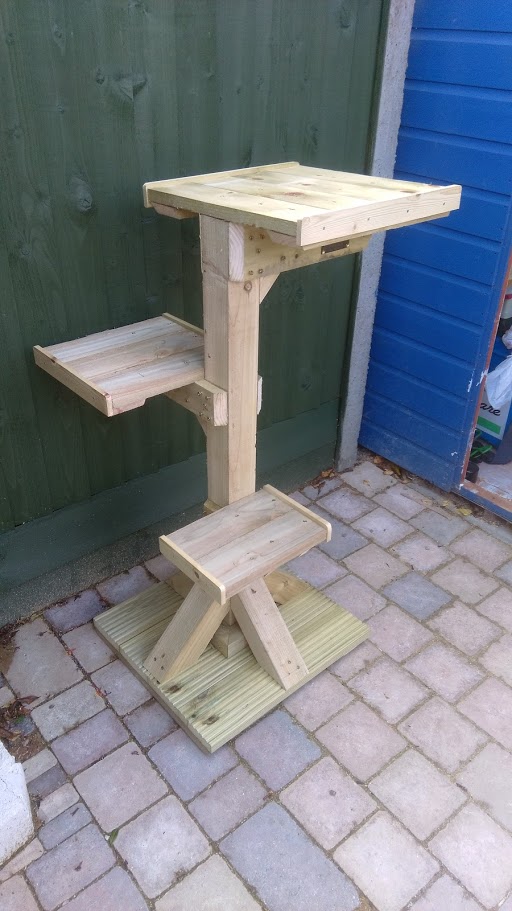 Cody
Standing at 3'6″ (106cm), the Cody is our entry level cat tree.
Made with sawn and sanded timber, Cody is excellent for cat enclosures. Two steps access a large lounging platform at the top for your kitty to enjoy surveying their own garden or enclosure away from other kitties.
Standard Klimber – £169.00:
Wall Klimber –  £159.00:
---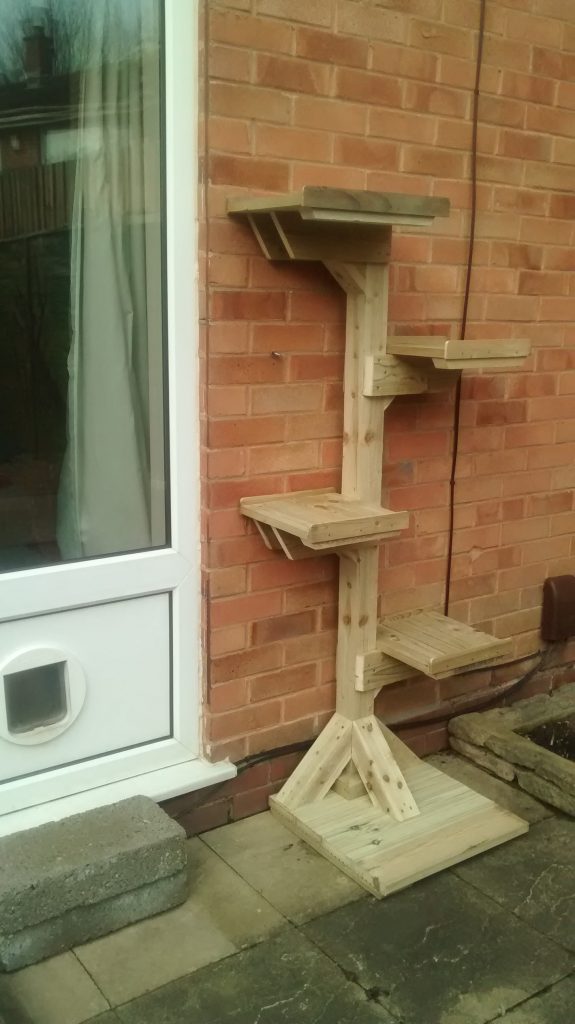 Freddie
Freddie stands at 5'6″ (169cm) and is our mid-height wall cat tree made from sawn and sanded timber.
Featuring 3 steps and a larger, top lounging platform, the Freddie is arranged with all steps fixed to leave one side clear for placing against a wall.
Finished height may be adjusted by 6″ either way without affecting the total price.
Wall Klimber – £189.00:
---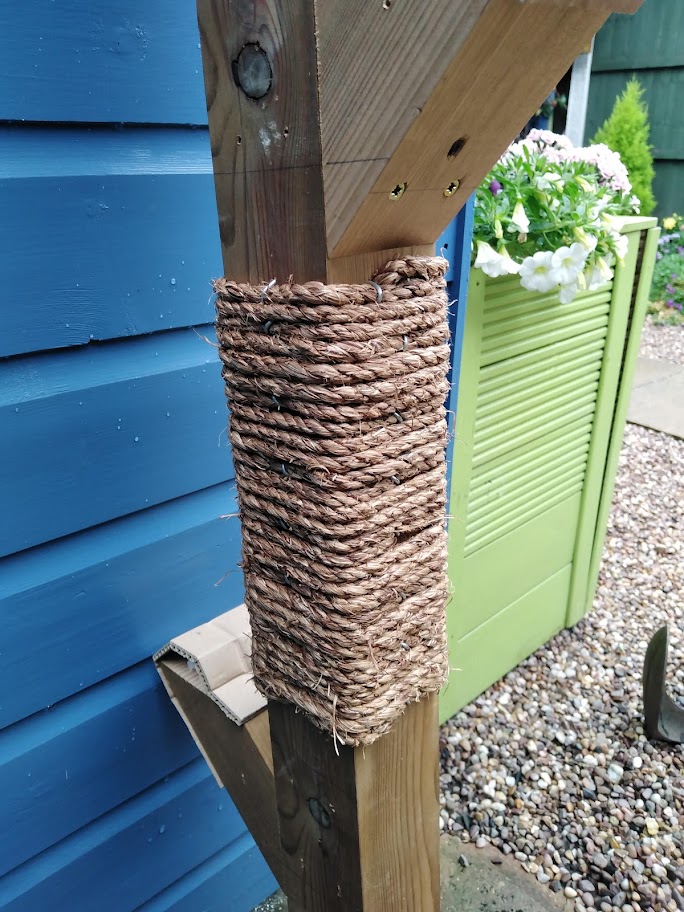 Manila Rope
Manila rope can be added to all of our Klimbers to provide your Kitty with an outdoor scratching post as well as a Klimber.
You can add Manila in sections of 200mm and we will fit the rope to the lowest available sections of the centre beam. If you would like the rope elsewhere on your Klimber please send us an email or add a comment at the time you place your order.
The photo here shows a 200mm section.
200mm Manila Rope – £20.00: